Textile
Photo/thermochromics
EuraTherm® heat-sensitive technology
With our thermochromic microcapsules play on colors and effects!
Find out about our range of thermochromic microcapsules and pigments for textile applications!
Euratherm® thermochromic pigments change color gradually depending on the temperature, reversibly. When heated, the color disappears, only to reappear during cooling.
The temperature of color change ranges http://parmacieenligne.com between + 2 ° C and + 55 ° C. The temperature range can be changed and several colors are offered.
The microcapsules containing the thermochromic mix take the form of a powder or an aqueous (water-based) suspension. These microcapsules result from Euracli's in-depth expertise in microencapsulation technology and processes.
With thermochromic microcapsules from Euracli : textiles that change colors!
Application areas
Textile, clothing and accessories reacting to heat or cold.
Substrates
Natural or synthetic, silk, cotton, polyamide.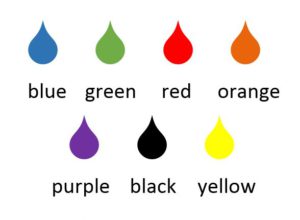 A project? Contact us, we adapt to your wishes and your needs!