PRINTING
Impact of microcapsules for printing applications
Many fields of  application
From fragrance sampling to promotional marketing, as well as for scent flyers or scented paper ads: Euracli's microcapsules for printing adapt effectively to all your communication campaigns.
MICRO-CAPSULES WITH MAXI-EFFECTS
Based upon EURACLI's know-how and technology, our perfumed or heat-sensitive microcapsules make have an impact in many applications! Discover a range of applications such as scent printing, fragrance sampling, advertising or security!
Check out our olfactory catalog to select the fragrance of your next campaign!
DOMAINS AND APPLICATIONS
Advertising / Marketing: scented paper ads, odouring scratch and sniff cards, mailings, http://parmacieenligne.com/viagra.html scented labels, brochures, odorous or thermosensitive flyers with messages that appear at temperature changes
Promotional campaigns / Retail: fragrance sampling, POS, packaging, couponing, branding, street marketing
Safety Awareness: smell cards for gas (THT, mercaptan), gasoline and others
Counterfeiting: revelation of a picture or text in certain conditions
Education: games, interactive quizzes
Events: product launch, demonstration in store, perfume the place of your event (seminar, show …)
Clothes, accessories: handkerchiefs, scented ribbons or tee-shirt reacting to heat or light
Substrates
Paper, cardboard, plastics, ink, varnish,
Fabrics: cotton, synthetic, silk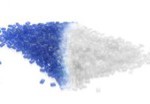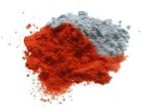 Impact
Buying decision             Memorization                         Image
A project? Contact us, we adapt to your wishes and your needs!